Message from the Business Manager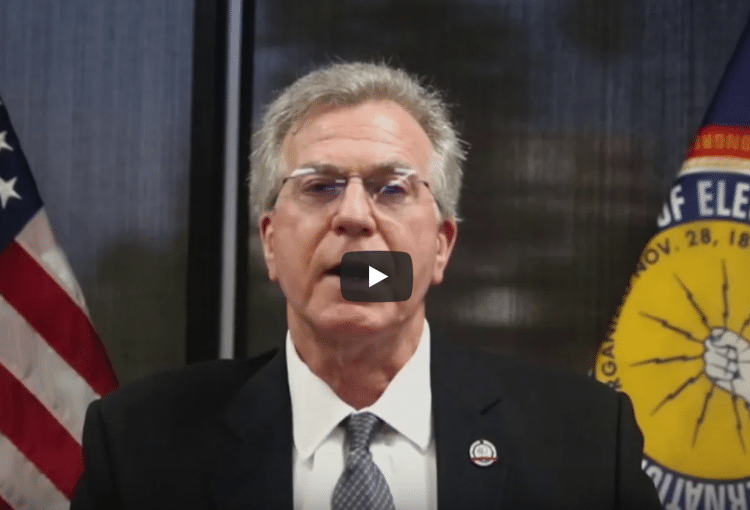 Sisters & Brothers,
As evident by the recent spike in Covid-19 cases nationwide, this pandemic is still a very real threat, and we are far from out of the woods.
Yet we remain resilient.
Job calls continue to be strong for all classifications from the Antelope Valley to Long Beach and everywhere in between. This is especially true for our sound installers and intelligent transportation classifications. Work in the school districts are moving forward as well with students offsite for the summer.
All unit, district and general meetings were cancelled in June, and it doesn't look promising for July. We do have scheduled joint apprentice, health and welfare and pension trust meeting scheduled via Zoom.
The L.A. Department of health has still not approved training on site at the Electrical Training Institute. However, the local union has hired on a full time instructor to help our CE/CW members.
Earlier this month the nation celebrated Juneteenth, which marked the end of slavery 155 years ago. The passing of this holiday with the back drop of the recent nationwide protests of police violence only shows how far we still have to go as a nation to achieve equality and equity for all.
This fourth of July will be like no other I can remember. It will be one absent of going to the beach, big family barbecues, baseball games and firework displays. But it is also a time for gratitude for steady work, good health, family and brotherhood.
Have a happy and safe independence day.